Welcome to
Legacy of the Shards!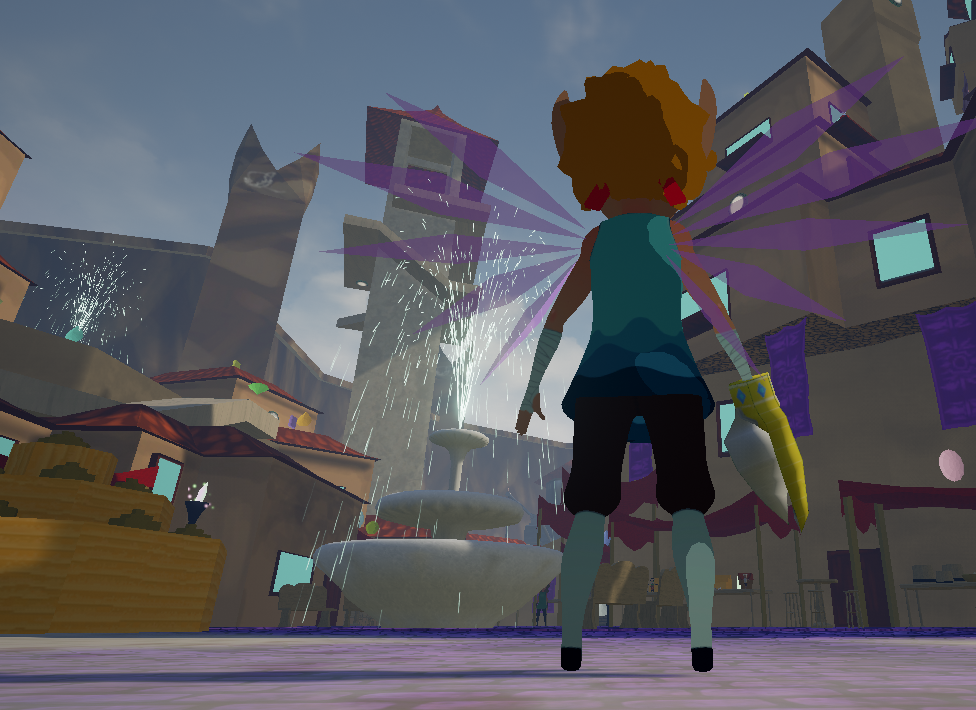 'Legacy of the Shards' is the brainchild of Andrea Wozniak and Chris Hamer. Originally developed as a 3D platformer prototype for the University of Maryland Baltimore County (UMBC) Game Developers Club, the project concept soon evolved into an adventure game. Set in a fantastical world filled with exploration, the player assumes the role of Aren, an adventurous youth seeking the means to travel beyond his home to find his long-lost parents. The game mechanics focus on classic platforming to explore and pursue nonlinear objectives. Players can approach quests and goals from several angles, building their own playstyle as they progress. In July of 2016, we presented 'Legacy of the Shards' at Baltimore's annual Gamescape convention. Inspired by the enthusiasm and curiosity of players, the team strove forward with development. Today, we are proud to announce the success of our presentation at MAGFEST. Stay tuned for more to come!
Curious about 'Legacy of the Shards', its creators, its story, and its gameplay?
Click the links below to learn more!
Breaking News: MAGFEST was a Success!
'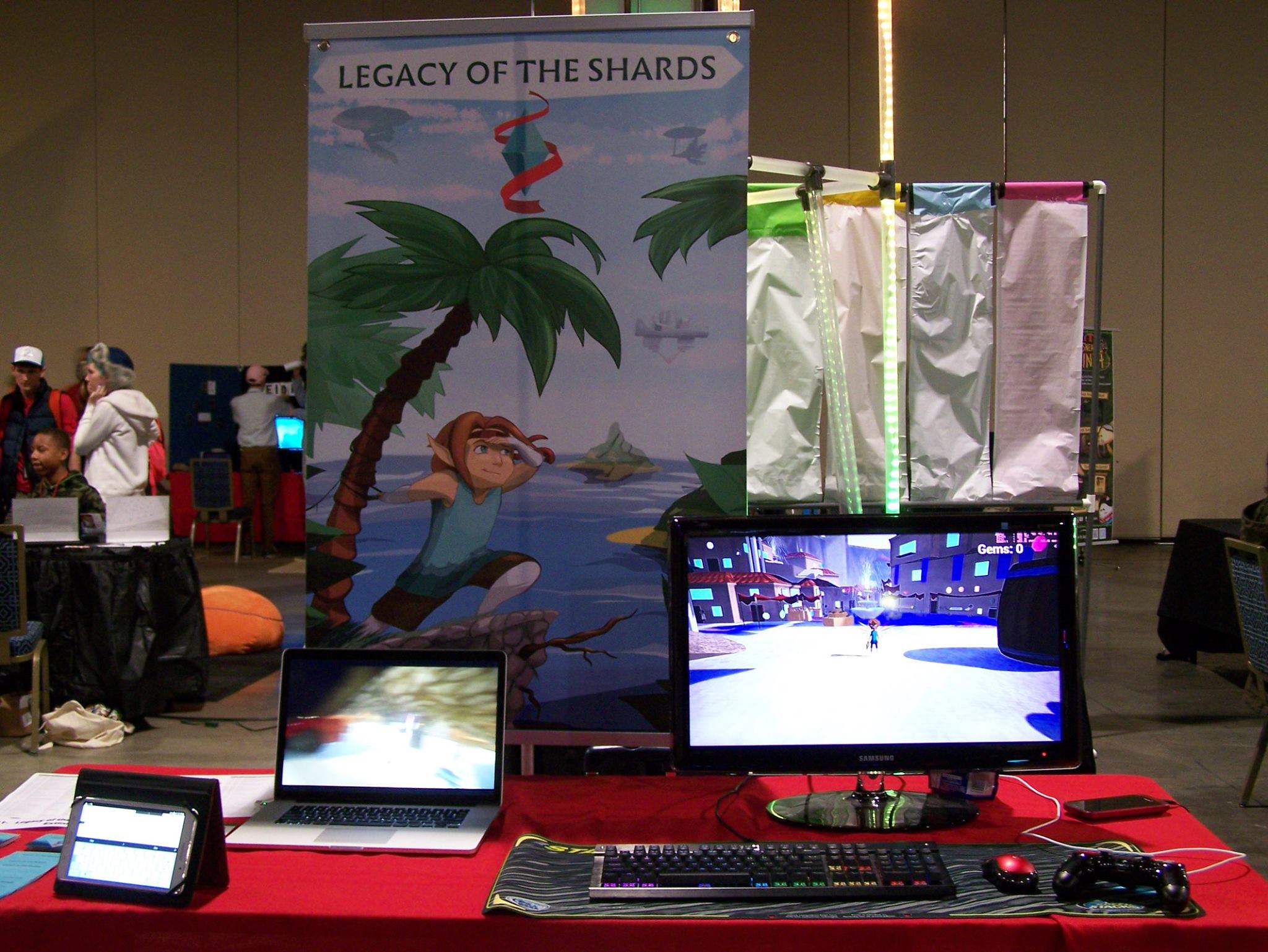 We, the members of the Shards team, would like to thank any and all that played our game. MAGFEST was arguably the most important test of our development cycle so far, and judging by everyone's responses, it seems to have passed with flying colors. We just want to say thanks. Thank you all for your support and suggestions. Your feedback is greatly appreciated. If you left your email with us, you can look forward to more updates as we move toward completion. We hope you had fun at MAGFEST (we did too), but your reception and input made it that much better.

For more information about MAGFEST, please visit their website at Magfest.org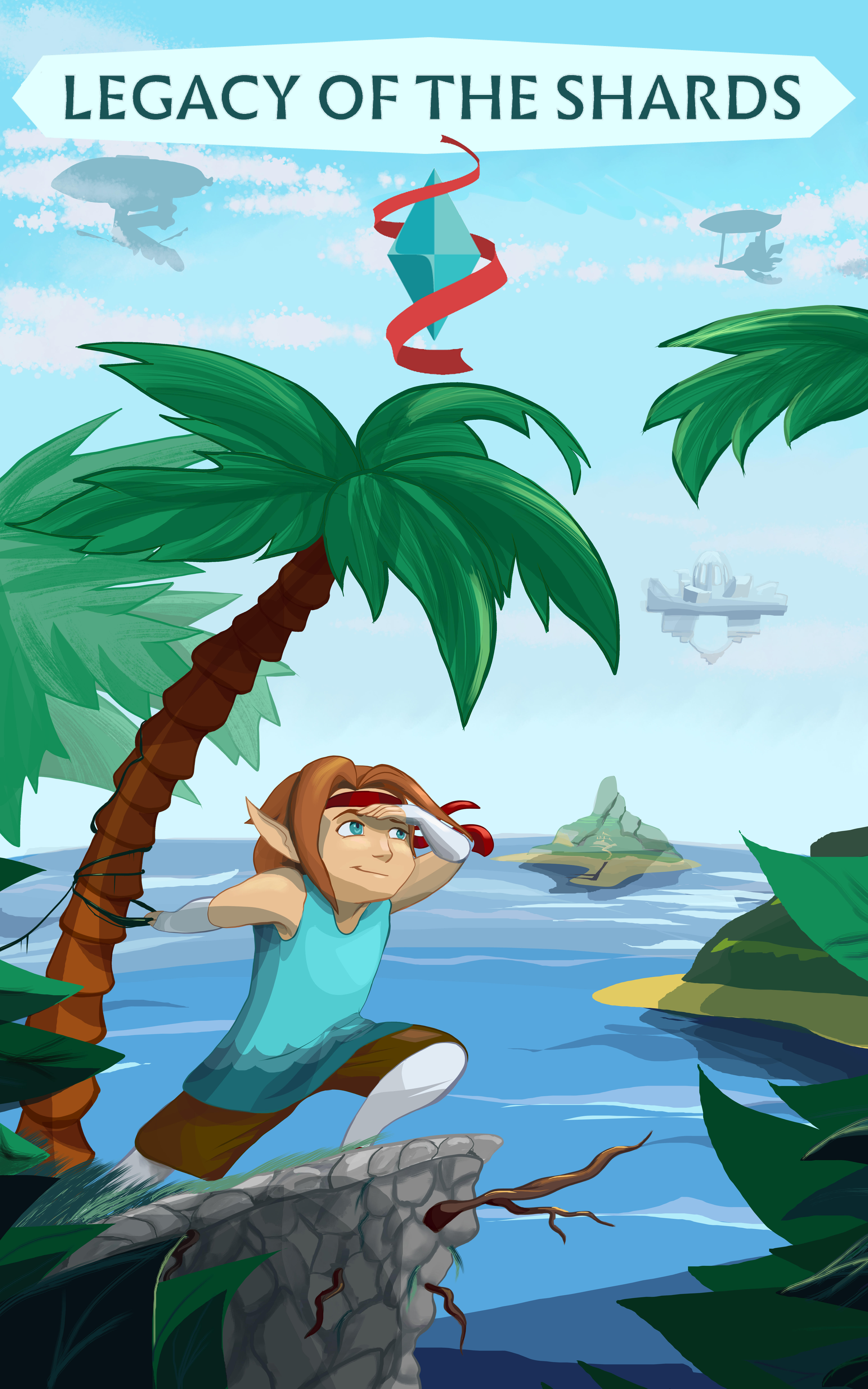 Poster by Tulie Mitiuriev.
Last, but not least, feel free to contact us at any time! Be sure to leave your name and interests in your message, as we are currently looking for anyone who would like to recieve updates, be a part of beta testing, and more. Also, if you have questions or comments, please let us know your thoughts. We look forward to hearing from you!